LASER CUTTING HEAD NOZZLES (

PRECITEC, RAYTOOLS, WSX) 
Celestron Laser is Chinese manufacturer of laser parts & consumables, like laser lenses, laser nozzles, ceramic rings, and other accessories, which are widely used for fiber/CO2 laser machines. The nozzles can be used for PRECITEC, WSX, RAYTOOLS, HIYAG, LASERMECH, etc… and machines for TRUMPF, BYSTRONIC, AMADA, PRIMA, HANS LASER, YUEMING, HSG, BODOR, LEIMING, GWEIKE, JQ, CHUTIAN, PENTA, LEAD LASER, TQ LASER, GN LASER, HE LASER, TH LASER, QUICK LASER, QY LASER, DNE LASER, GLORYSTAR LASER, YAWEI LASER, etc…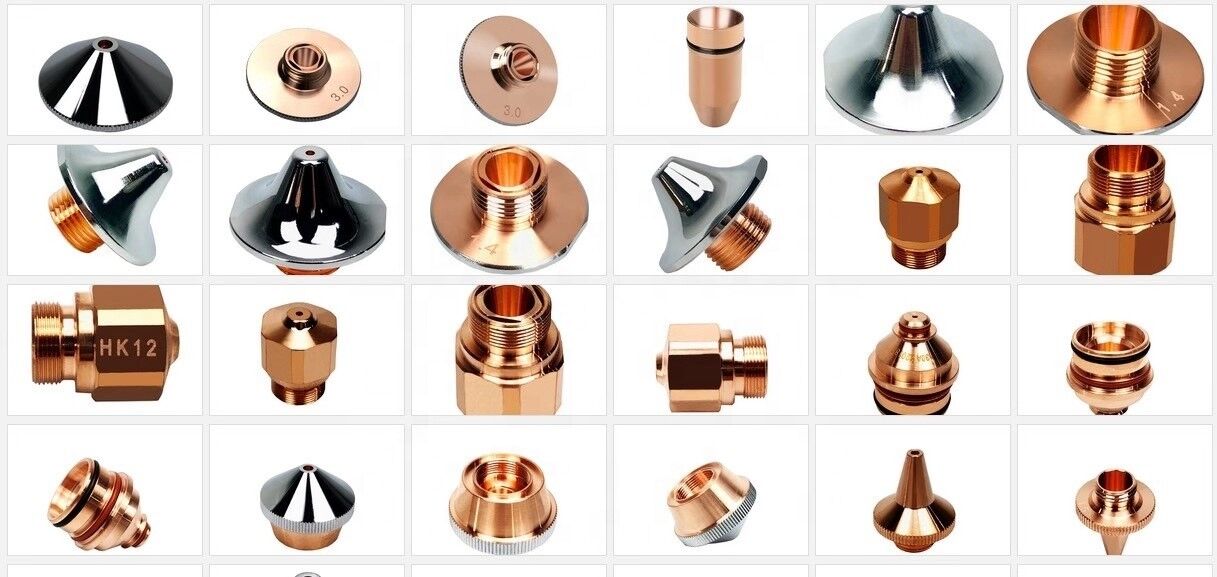 Laser Cutting Nozzles 
1. Nozzle is made of quality copper material to ensure not the stable signal transmission, but also the fast heat dissipation to prolong service life. The production process of nozzles is strictly in accordance with manufacturing technique. The surface is bright and clean, by special passivation treatment, to reduce fly flag adhesion and cutting craters.
2. Single layer nozzles use Nitrogen gas and Air as auxiliary gases to cut stainless steel sheets, aluminum sheets and copper sheets etc.
3. Double layer nozzles use oxygen gas as auxiliary gases to cut metal sheets like carbon steel.
4. High quality nozzle is very important to the cutting quality, chrome coating technology is adopted in nozzles mabufacturing.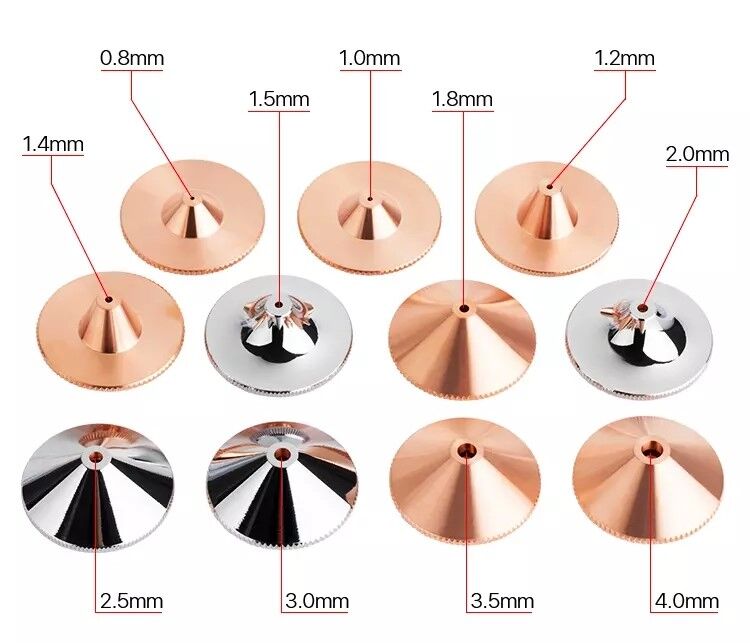 Fiber Laser Cutting Machine Nozzles Specification