WELDLINK+ SERIES PORTABLE HANDHELD FIBER LASER WELDING MACHINE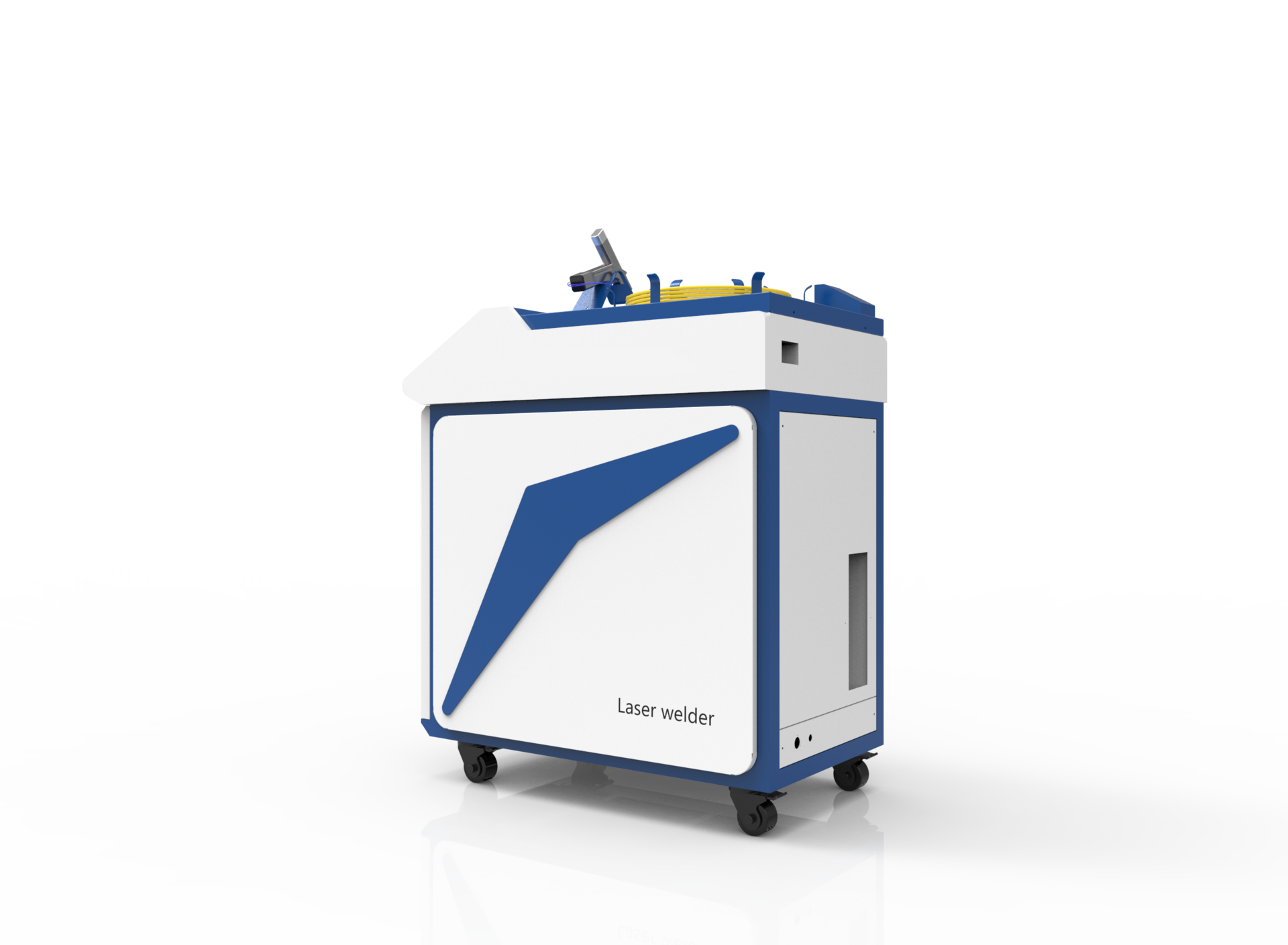 WELDLINK+ Handheld Laser Welding Machine Features
The hand-held laser welding machine is a laser welding device that couples a high-energy laser beam into an optical fiber, and after long-distance transmission, collimates into parallel light through a collimating mirror, and then focuses on the workpiece to perform welding. It offers greater flexibility in areas that are difficult to access by soldering, as well as products that are bulky and inconvenient to move.
It adopts the latest generation of fiber lasers and is equipped with self-developed welding heads. It has the advantages of simple operation, beautiful weld seam, fast welding speed and no consumables. It can perfectly replace the traditional argon arc welding, electric welding and other processes in metal materials such as thin stainless-steel plates, iron plates and galvanized plates.
The equipment has high reliability and can be continuously and stably working in 24 hours. The compact design ensures a minimum floor space which is easy to move.
WELDLINK+ Handheld Laser Welding Machine Advantages
Specially designed for products that are large and inconvenient to move, very flexible welding, and the welding speed is fast, 5-10 times faster than the traditional welding.
Portable and movable, easy to operate with good performance (can realize tailoring, fillet welding, lap welding, etc.
Smooth and beautiful welds, reducing subsequent grinding processes, saving time and costs
The self-developed wobble welding head compensates for the small disadvantage of the laser welding spot, expands the tolerance range of the machined parts and the weld width, and obtains better weld formation.
The welding workpiece has no deformation, no welding, and the welding is firm.
Laser welding has less consumables, long life, safer and more environmentally friendly.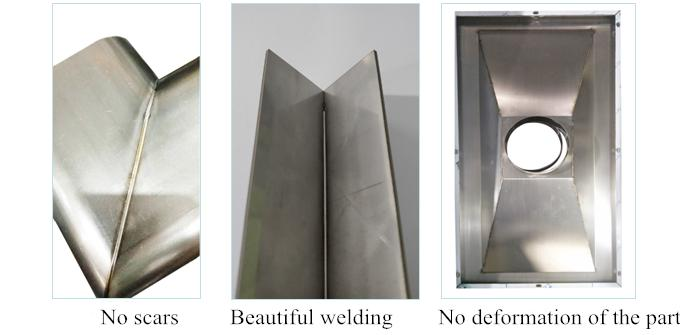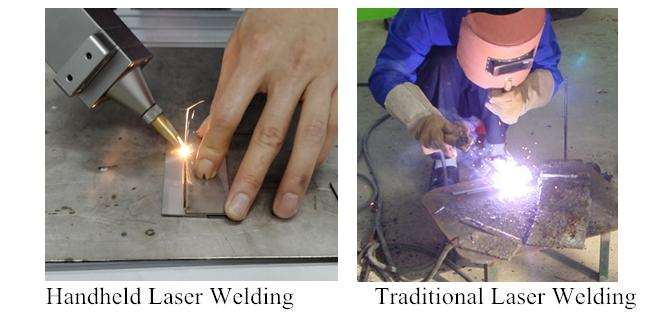 WELDLINK+ Handheld Laser Welding Machine Applications
Widely used in cabinet kitchen and bathroom, stair elevator, shelf, oven, stainless steel door and window guardrail, distribution box, stainless steel home, hardware sheet metal, etc....