GANTRY TYPE H BEAM AUTO WELDING MACHINE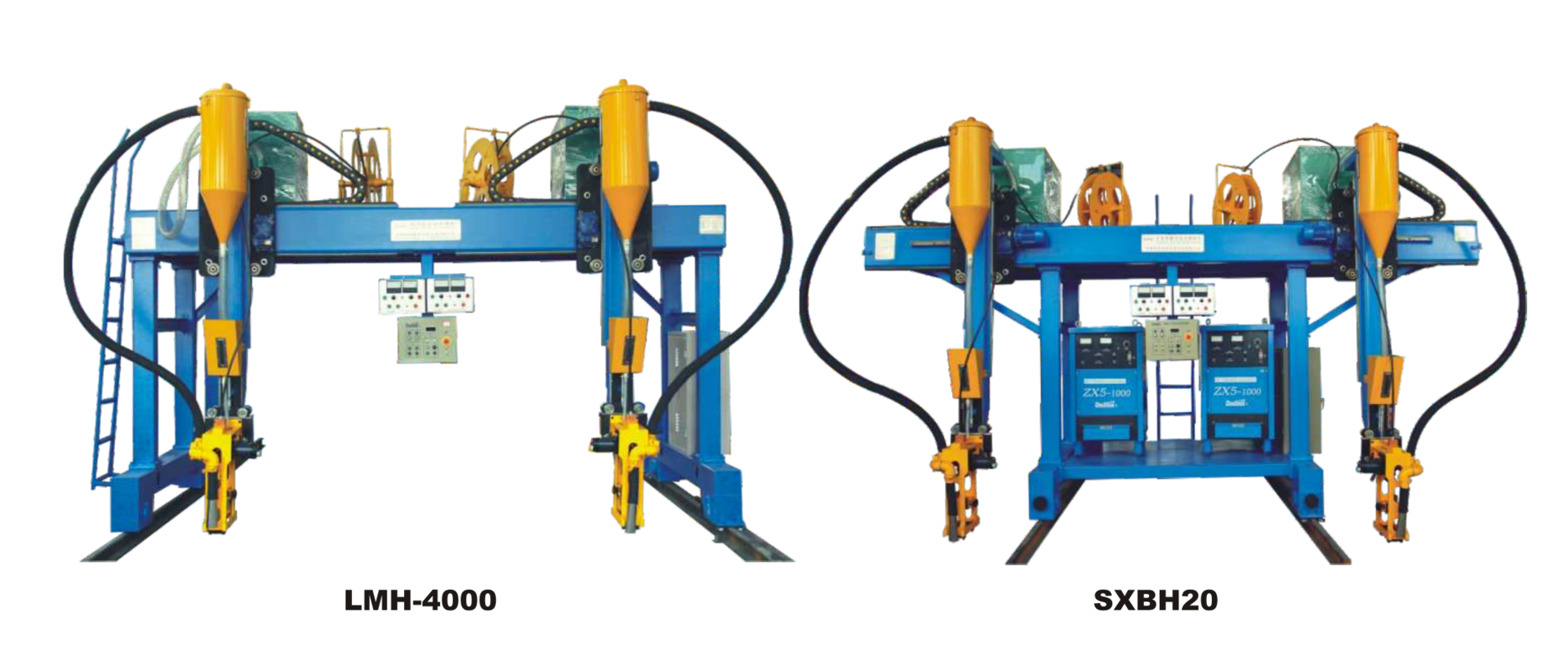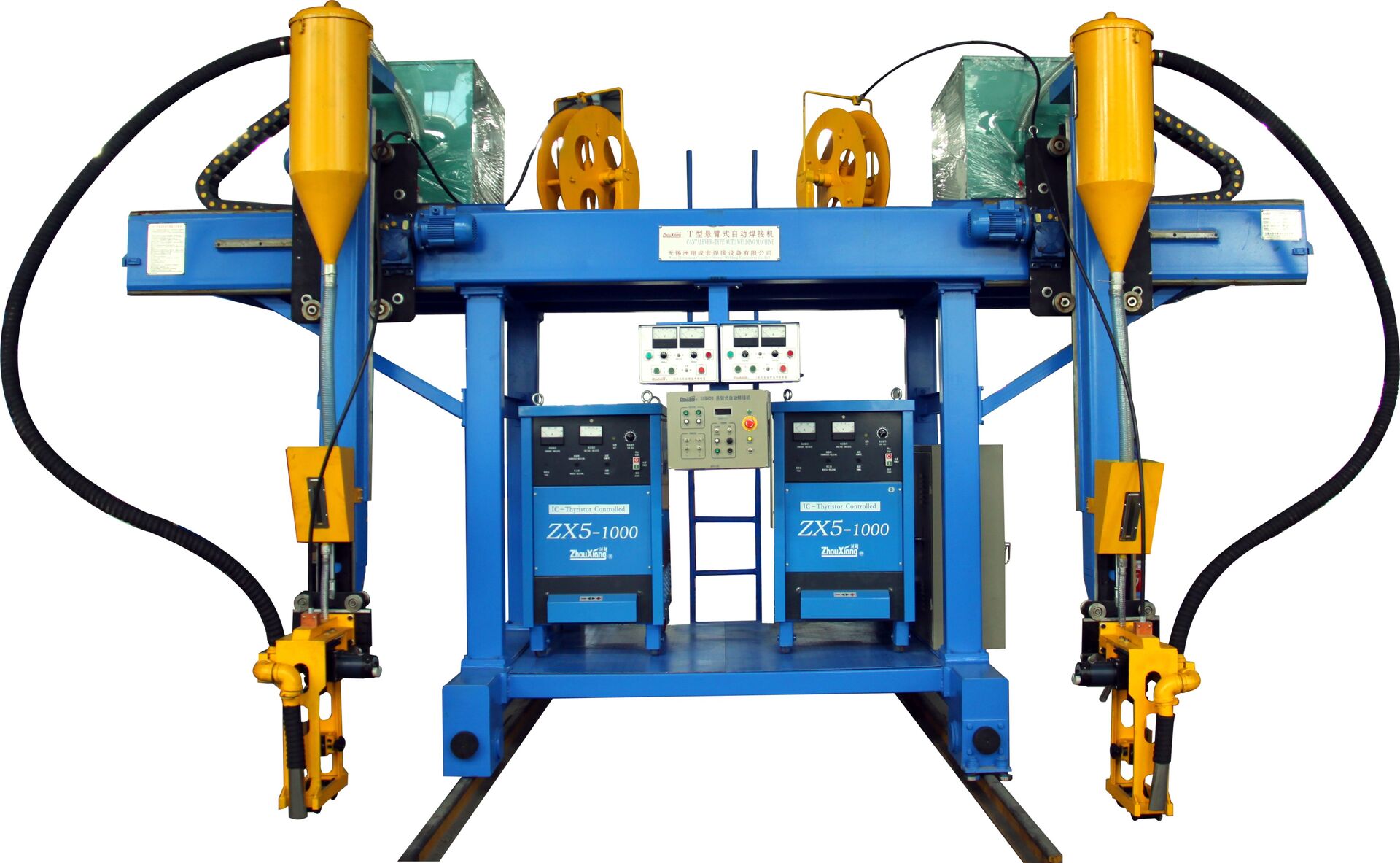 GANTRY TYPE H BEAM AUTO WELDING MACHINE FEATURES
This machine is mainly used for submerged arc welding of assembled H beam, the working principle is as following:
One H-beam steel placed on workpiece support frame with 45°, which is suitable for boat welding

Gantry welding machine walks on rails at adjusted welding speed 

Use SAW welding to weld two seam

Arc-guide frame automatic seam tracking 

Flux automatic feed and recovery system
1.The frame structure of gantry consists of walking beam, column and upper platform. Gantry adopts square pine and channel steel structure, process stress relieving, with strong and stable structure.
2. Each of walking beams is driven by a motor reducer, forming a double-drive system, which makes the operation smooth and reliable. 

3. The moving of gantry is frequency speed adjust controlled; the welding speed can be adjusted according to welding technology requirement.

4. This gantry welding machine can realize back and forth welding, which will improve the welding efficiency obviously.

5. This gantry welding machine can be equipped with various kinds of arc guiding racks with wide applicable range. It can weld H beam, box beam and cross beam by changing the arc guiding rack.

6. The electric control system consists of one electric control box and two operation panels. The electric control box is equipped on a walking beam, while the 2 operation panels are fixed on the front of upper platform. They are placed separately, which is convenient for operation.  

7. The brand of submerged arc welding power is optional. 

8. There's seam tracking device fixed under welding beam, it has the function of automatic tracking, which can keep suitable distance between welding gun and welding seam, it has auto compensation function for H-beam deformation.