H BEAM ASSEMBLY, WELDING, STRAIGHTENING INTEGRATED MACHINE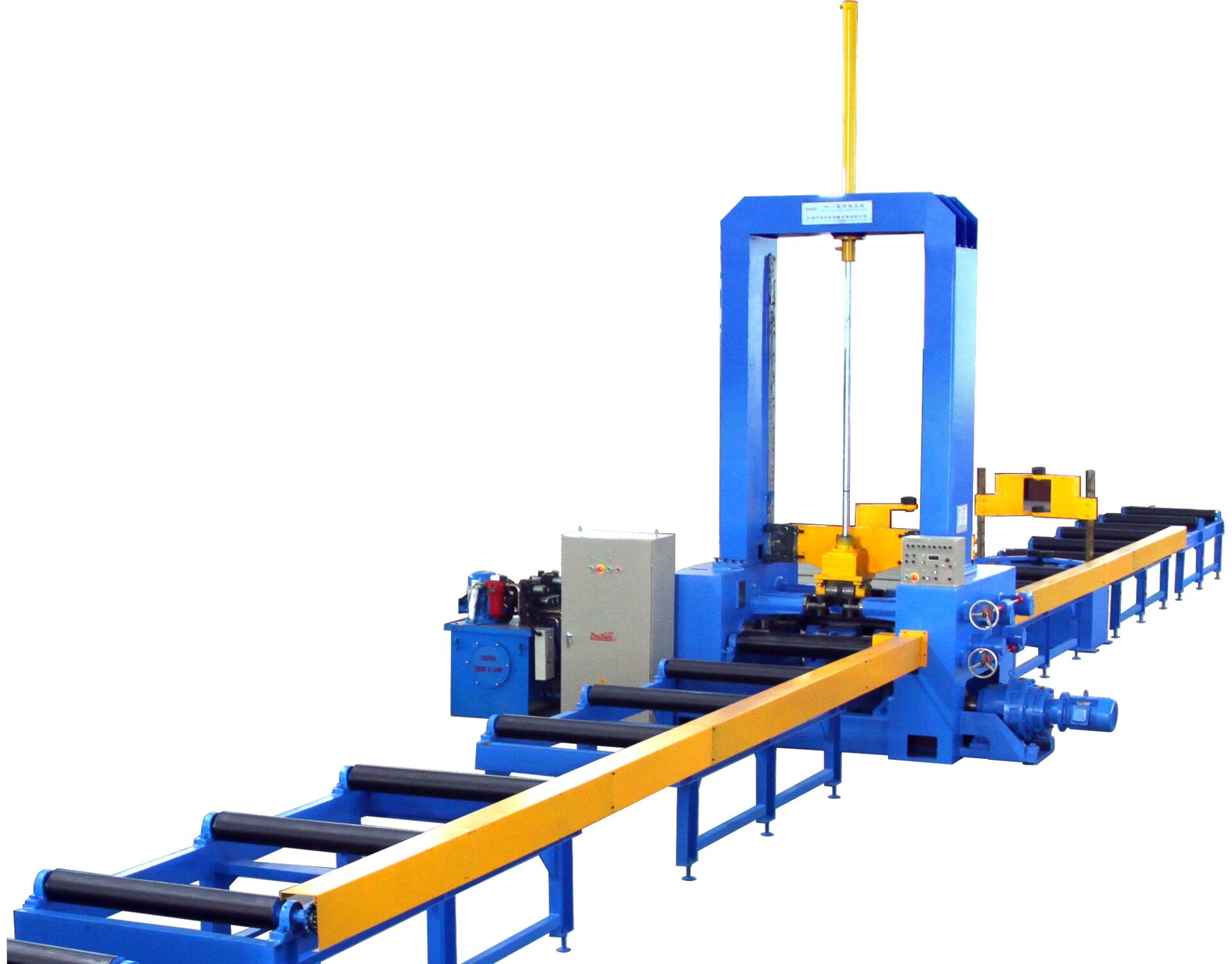 H BEAM ASSEMBLY, WELDING, STRAIGHTENING INTEGRATED MACHINE FEATURES
Assembling welding and straightening integral machine is a special machine which can make direct assembling, welding, and straightening for the H-beam flange and web plate. It combines the working procedures of assembling machine, gantry welding machine, and straightening machine into one machine, which makes visible higher production efficiency, lower machine cost, and smaller space. Thus, it is a high-efficient machine for H-beam and T-beam production.
1. This is a special 3-in-1 machine which combines the working procedures of H beam assembly machine, gantry welding machine and straightening machine. It has the advantages of compact structure, smaller area occupying, less operators, as well as higher welding efficiency.
2. Various kinds of welding type, it can use single arc single wire welding or single arc double wire welding according to users' requirement; it also can use submerged arc welding or gas shielded welding.
3. It adopts powered hydraulic straightening, the straightening amount is adjustable, which is convenient for operator to control the straightening amount.
4. The flange and web plate centering device are driven by hydraulic motor. Driven by the worm reducer, gear transmission, screw rod and lead screw, the clamping roller can center and clamp the flange and web to realize automatic centering.
5. It can form to assembly and welding unit or straightening unit separately.
6. Main transmission part adopt motor reducer for driving, the assembly and welding speed adjust adopts AC variable frequency speed adjusting, the speed adjustable range is 0.35—3 m/min.
7. Input and output conveyors both are powered elevating conveyor which has the function of elevating, it can support the deformed work-piece after welding.
8、Electric control box and operational panel are positioned separately, which is convenient for operation.
9. This machine adopts centralized lubrication system, it can ensure that the wide distributed lubrication points can be lubricated well, and realize the purpose of good lubrication, reducing abrasion and prolong service life of the equipment.