H BEAM FLANGE STRAIGHTENING MACHINE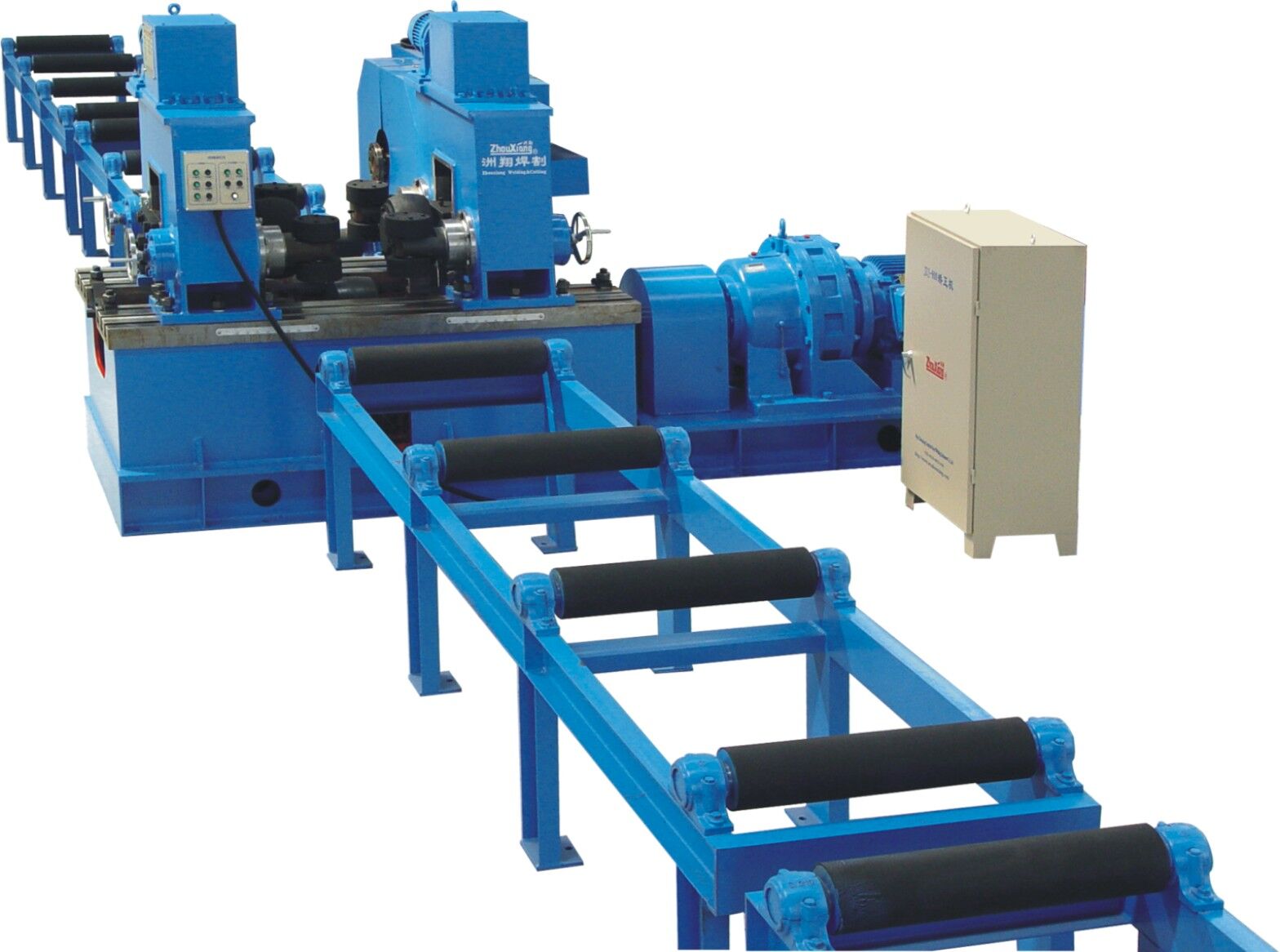 H BEAM FLANGE STRAIGHTENING MACHINE FEATURES
It is the special equipment for straightening the H beam flange deformation. The principle: two upper straight roller press two side of flange plate, one bottom roller support the center of flange , through the pushing of oil cylinder then up-press to the center of flange that reach the purpose for straightening the deformation of flange plate.
1. The mainframe is integral frame structure with stress relief, it is processed and shaped in one step by CNC floor type boring and milling machine, with the advantages of compact structure, strong strength and enough rigidity.
2. The material of upper roller is 35CrMo, the abrasion resistance has been improved after the process of heat treatment and grinding.
3. The material of main transmission roller is 40Cr with integral forging process, as well as high frequency quenching process and grinding on the surface, the precision and abrasion resistance has been improved a lot.
4. This machine can be equipped with a small pressing roller, the H beam flange straightening range can be wider with these 2 sets of pressing rollers.
5. The main transmission part is driven by a motor with speed reducer, and then transmission roller transports the work-piece for finishing the straightening of flange continuously. 
6. The electric control system is composed of control box and operation box, it controls the forward/reverse turning of the main transmission motor and the straightening motor. The operational panel is installed on the frame, which is positioned separately from the control box with convenient operation.