H BEAM SHOT BLASTING AND CLEANING MACHINE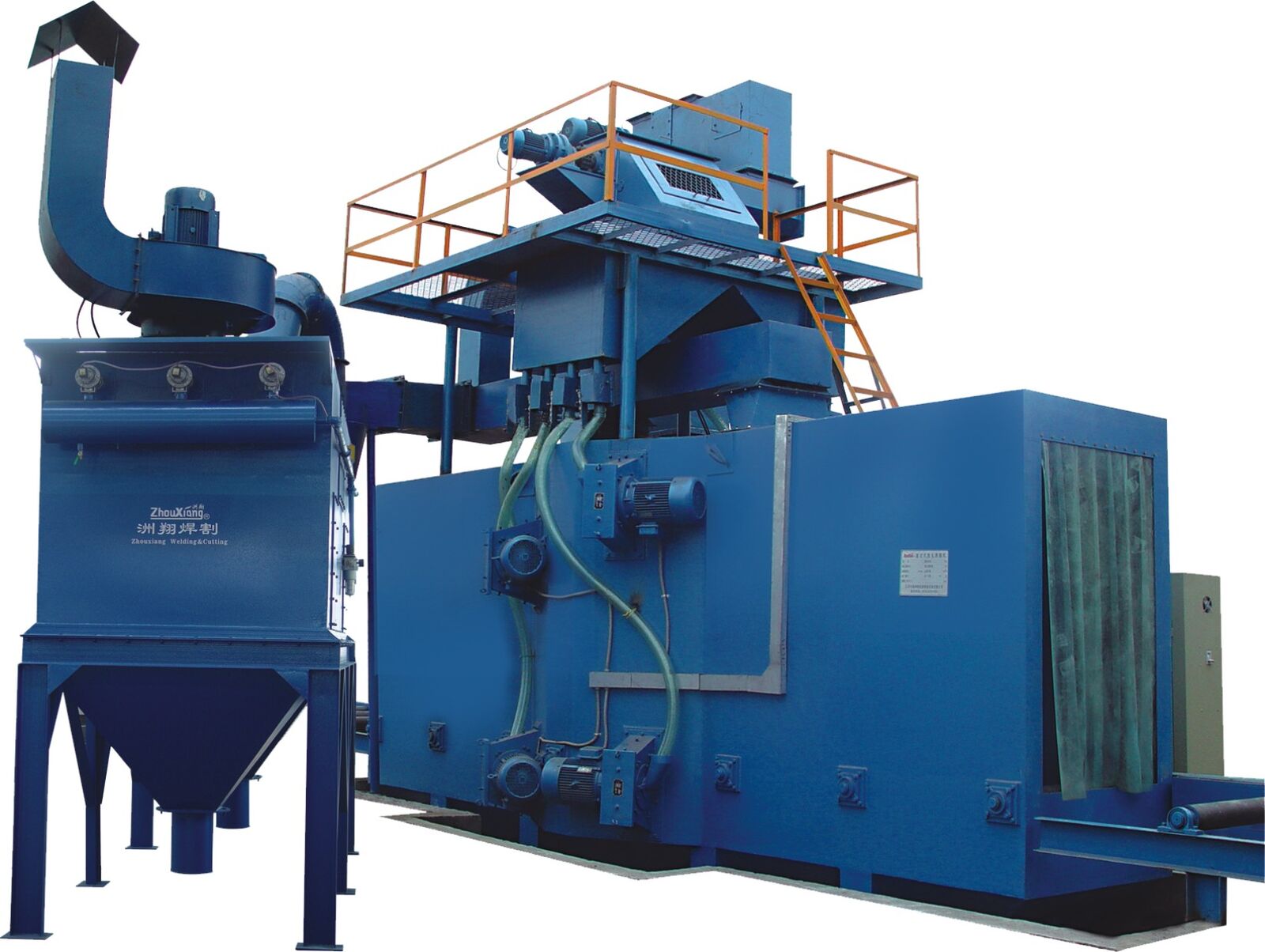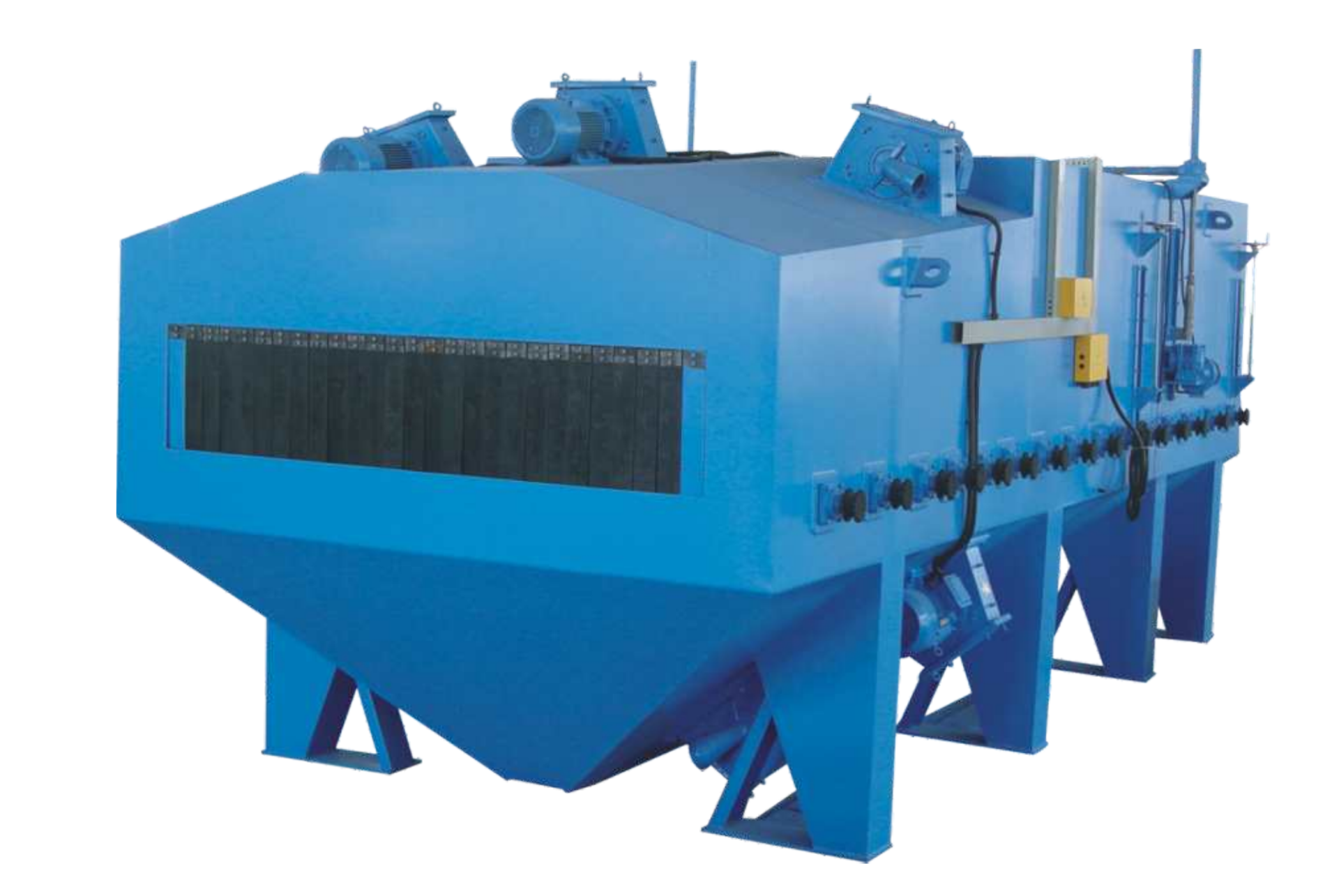 H BEAM SHOT BLASTING AND CLEANING MACHINE FEATURES
Shot-blasting machine is a kind of shot-blasting equipment, which is applied to clean the surface of steel structure welding work-piece, H-style steel, plate and other profiles. It can clean away rusty spot, rusty scale, welding slag on the work-piece surface, as well as welding stress, in order to remove stress and improve surface lacquer quality and rot proofness of steel structure and steel.
1. The arrangement of chamber and shot blaster is confirmed after shot blasting simulation by Solid works 3D dynamic software, there's a certain angle between shot blaster and work-piece.
2. It adopts high efficiency QZ320 shot blaster, which can significantly improve the cleaning efficiency, to achieve a satisfactory cleaning quality.
3. The separation device uses the most advanced full curtain type shot and slag separator, the separation efficiency can reach 99%.
4. This shot blasting machine is equipped with automatic fault detection and alarming, has the function of time-delay and automatic stop running after alarming. 
5. It adopts filter cartridge type dust collector, dust emission within 80-120mg/m³, which can improve the working environment
6.The thickness of shot blasting area≥12mm, equipped with high interchanged Mn13 protective plate, has more than 3 years of service life.
7. Shot blaster adopts QZ3204 curve vane with precision manufacturing. The wearing parts has long service life, easy to replace.